I manage the woody ornamentals, trees, tropicals, and the financials at Plants Nouveau.
I began my horticulture career in Mobile, Alabama where for 12 years I managed Magnolia Nursery, a 330-acre estate with an extensive plant assortment particularly suited for the Gulf Coast region. The nursery was developed to support the owner's insatiable plant collecting habit.
It was there where I developed my love for the native flora of the Deep South. Magnolia's collection garden spanned 40-acres and provided an opportunity for me to submerge myself in the many rare plants it housed. Weekends were spent exploring the coastal dunes, slogging through Pitcher Plant Bogs, and hiking the woods to better understand the specific habitats, and always in search of something to bring back to the nursery to propagate.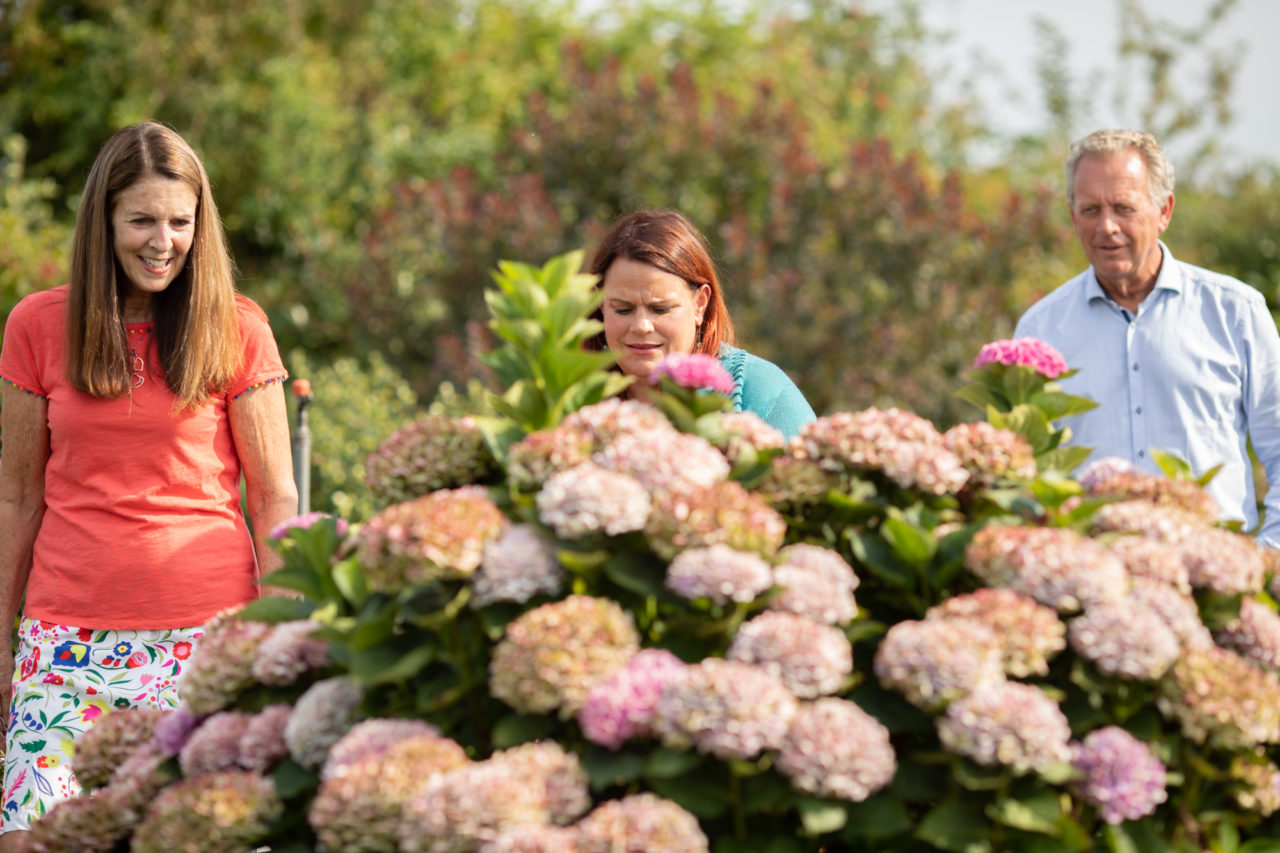 After My Start
In 1997 I moved to Charleston, S. C., married my husband J. and worked as the Director of New Product Development for Carolina Nurseries, formerly one of the largest, most innovative nurseries in the southeastern U.S.
Five years later, we formed Novalis, which consisted of a consortium of growers, who marketed new plants and plant programs to independent garden centers under the Plants that Work®️ brand.
Always immersed in the new product development side of the industry, I became the official corporate plant hunter for Novalis, which sent me traveling extensively throughout the U.S. and eventually, the world, working with plant breeders and collectors to procure new genetics for the Plants that Work®️ collection.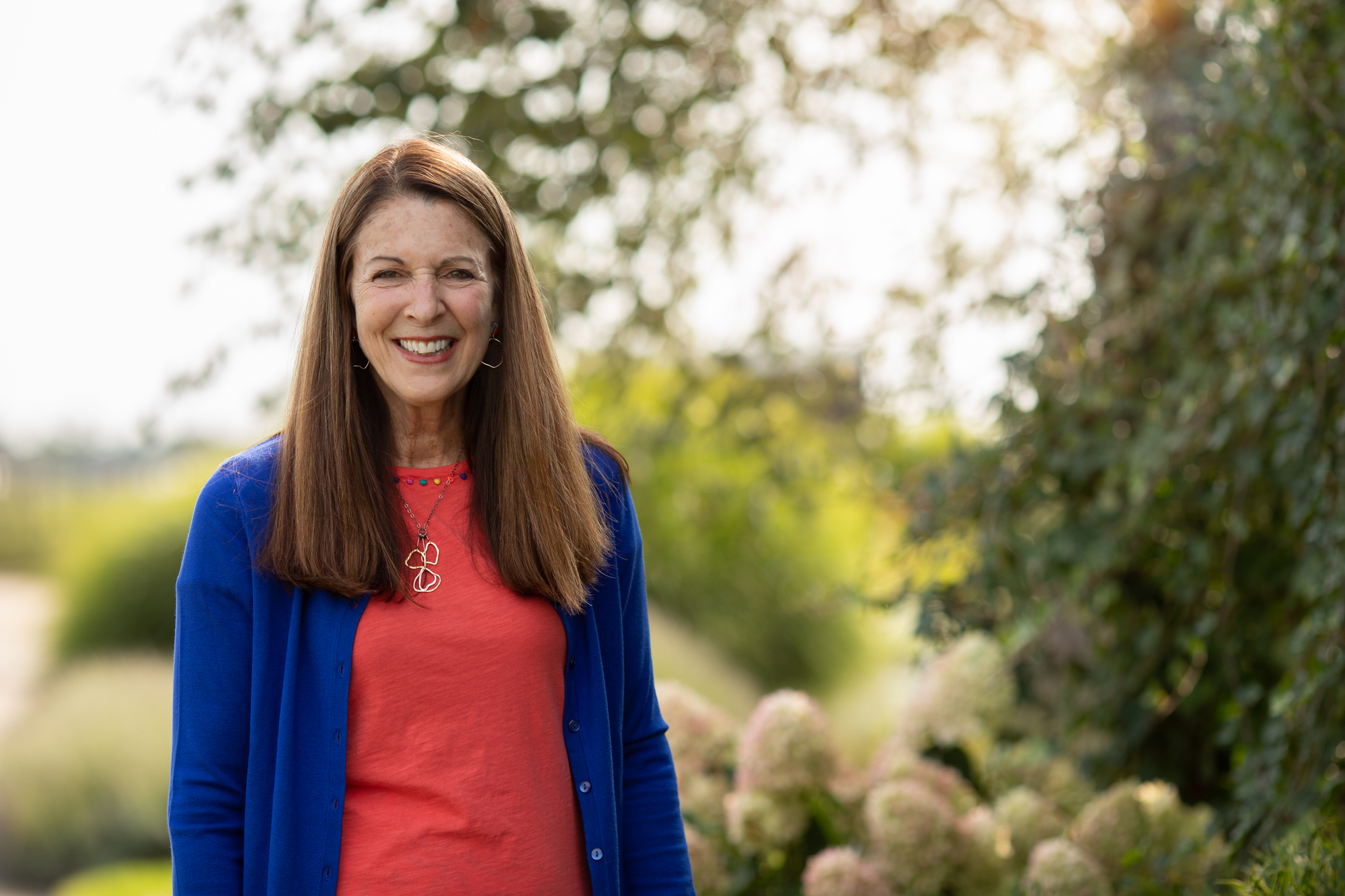 Traveling the World
Throughout my career, I've often found it hard to think of this journey as a "job". The natural world attracts wonderful people who somehow, through the love of plants, find each other and develop lifelong friendships from the sharing that takes place.
With the enthusiasm of a child, I've been fortunate to make 3 hiking trips to the Tibetan Plateau of western China, and another to South Korea and on to Wuhan (years before Covid), with some of the most wonderful people on the planet. We woke up in strange places most mornings, pulled on our boots, climbed mountains, and shlepped through valleys… immersed ourselves in local culture, shared life's stories, and most importantly, collected plants.
Another trip took a group of us to Argentina where we flew into Buenos Aires, caught a small connector flight to the NW corner, and trekked along the Andes all the way south to Mendoza. In many aspects, that trip had a completely different focus than any other because of the flora. I learned a lot about a much drier habitat than I was familiar with – the desert.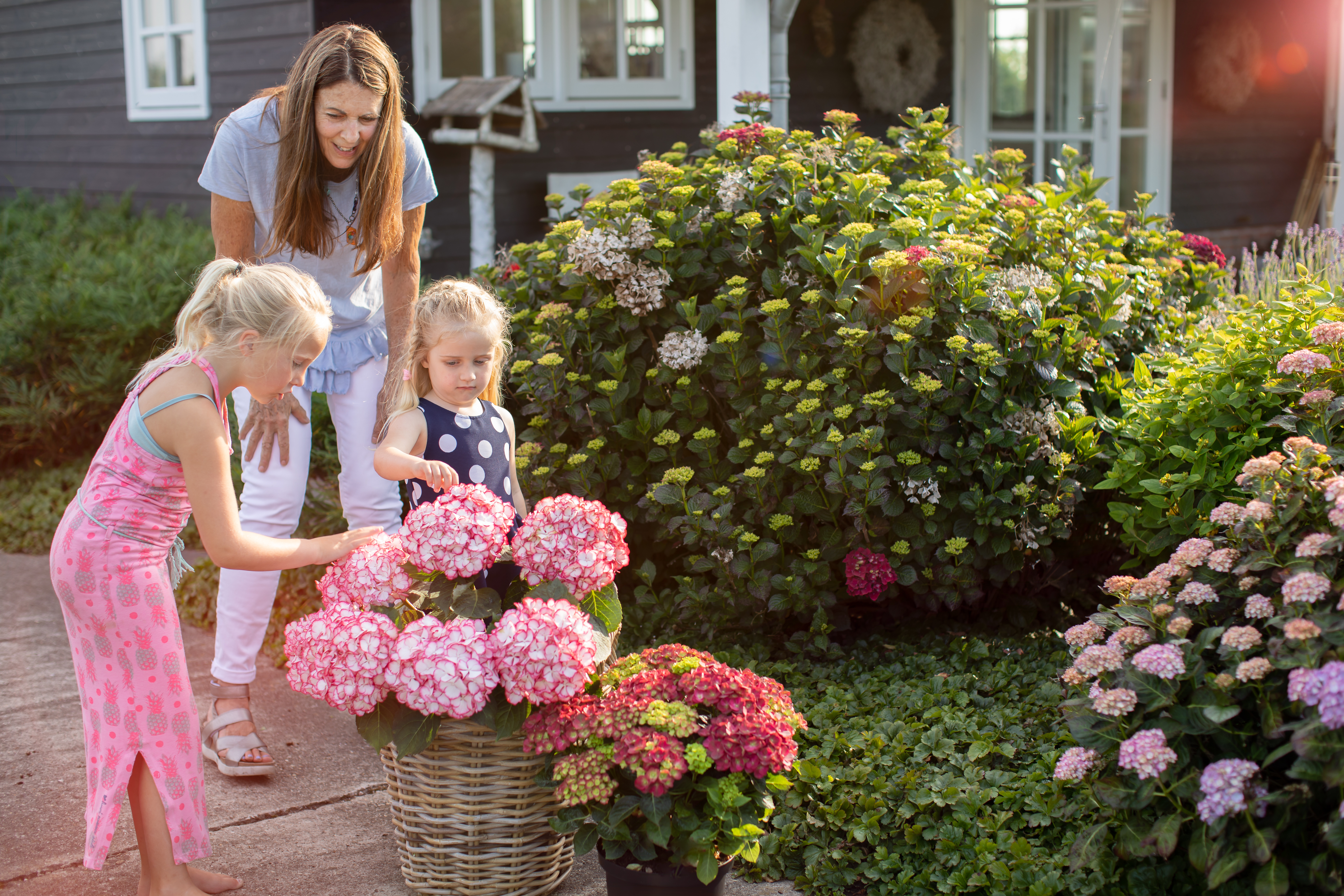 In 2011 I became an owner and Angela's business partner at Plants Nouveau. I'm grateful for the groundwork she laid before me and like to think of this final phase in my career as an opportunity to use the industry talent I've accumulated to continue to build Plants Nouveau. My interests and therefore my strengths have always been the relationships between the plants and the people that come together to celebrate them. Developing relationships with breeders, testing and trialing new plant material from around the world, and positioning those plants in the right growers' hands for maximized revenue is what I do best.
With the Family
In November of 2013, my husband J. and I moved back to Mobile, AL to be closer to two of our children and some of our closest friends. We have a new (1926) home on a ½ acre lot in the historic district, where everyone has a big front porch. The neighborhood rule is: if you're drinking a beer or a glass of wine on the porch, you better have enough to share - because someone is bound to show up. Live Oaks with their outstretched arms, wide enough to shade an entire yard are reminders of where we sit.
We're building a garden with a true sense of place. Plants that require little to no dormancy, tolerate 60-70" of rainfall per year and put up with the 80-degree summer nights. Hardy Begonias, Bromeliads, Gingers, Mangaves…and even a Pitcher Plant bog! It's the perfect trial site for our southern species and tropicals. We garden year-round with a brief rest in late summer to visit family or remember what it feels like to sit quietly with a book. After every new garden bed, my husband declares that it HAS TO BE the last. But …we continue to create more space for more plants. (I think he enjoys it as much as I do and YES, I have a problem!)
I have three grown children and 8 amazing grandchildren – 6 boys and 2 girls ranging in age from 21 to 3. We look for opportunities to spend time together and treasure every moment spent.
Our home has always been a revolving door of pets – past, present and I'm sure, future. We're down to 2 rescue pups who live in relative harmony with my plant collections. Tacca, a little black dog we found running up and down the street looking for someone to love her is named after the black Bat flower, and Jute, our wiry Terrier whose coat looks like a multi-colored bale of twine and lets us know on a regular basis who's boss. They obey the garden rules and respect the spines on my ever-growing Agave, Dyckia, and Mangave collections. We recently added Lily to the mix. The first indoor kitty I've had in years! It's like having a new baby in the house – so much fun.
Thanks for allowing me to share my story. I wish you many happy gardening days and leave you with a quote that I hold within my heart that kinda sums up why this is all so important to me:
"To forget how to dig the earth and to tend the soil is to forget ourselves."
~Gandhi
To contact Linda:
E: This email address is being protected from spambots. You need JavaScript enabled to view it.om